Annual General Meeting and Presentation
2022 AGM and Presentation
Including Reptile & Frog Conservation in Melbourne's East with David De Angelis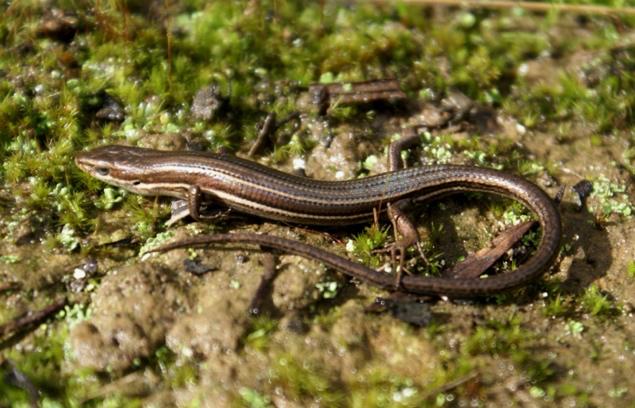 | | |
| --- | --- |
| | Sunday 21st August |
| | 10.15 am (doors open 10 am) |
| | Montrose Town Centre (map) |
| | Masks required |
| | No booking needed – contact us for more details |
Our 2022 Annual General Meeting and Presentation will be held at 10.15 am on Sunday 21st August at Montrose Town Centre. MEG members and members of the public are welcome. Doors open at 10 am. We will have a brief AGM followed by a talk by David De Angelis followed by light refreshments, tea, and coffee.
There is no need to book but we hope you will take advantage of this opportunity. Bring friends and relatives! Council asks us to wear a facemask. A voluntary donation will go to a cause of David's choice.
About the presenter: David De Angelis
David is a local naturalist, environmental educator and consultant with a background in land management and particular interests in the conservation and ecology of reptiles and frogs. During his talk, David will discuss some of the conservation issues faced by threatened frogs and reptiles in the region, habitat factors that might play a role in influencing their continued survival, and some of the difficulties faced when managing areas that support populations of these species.
Each year MEG holds an AGM which includes a presentation from an environmental expert followed by light refreshments. This is a great opportunity to connect with other members and learn more about your local environment. The event is usually held in August. In recent years the AGM has been held in the Montrose Town Centre, the costs of which are covered by Councillor Len Cox of the Yarra Ranges Council. Voluntary donations will be contributed to a relevant environmental organisation. The Spinulosa newsletter following each AGM includes an overview of the presentation as well as a summary of MEG's activities over the past year and the Treasurer's report.
The 2019 AGM included a presentation from ecologist Dr. Ella Kelly about the impact of cane toads on threatened quolls. In 2020 and 2021, AGM was conducted online through Zoom due to COVID-19 restrictions. The 2021 AGM featured a presentation from internationally-recognised photographer and past MEG president Kim Wormald on Wildlife and Wellbeing.
The AGM and presentation will be announced in the preceding Spinulosa newsletter. For more details, contact us.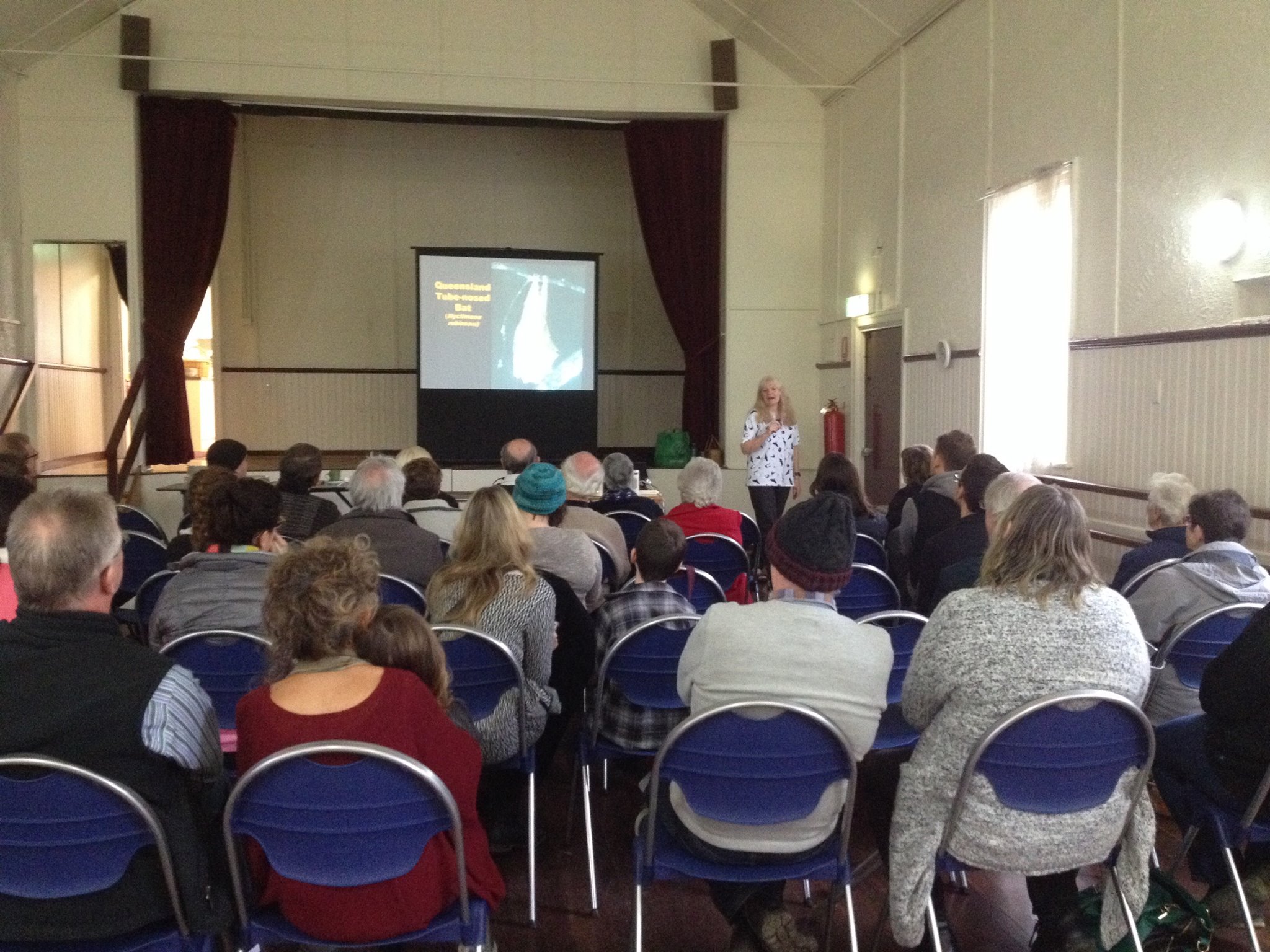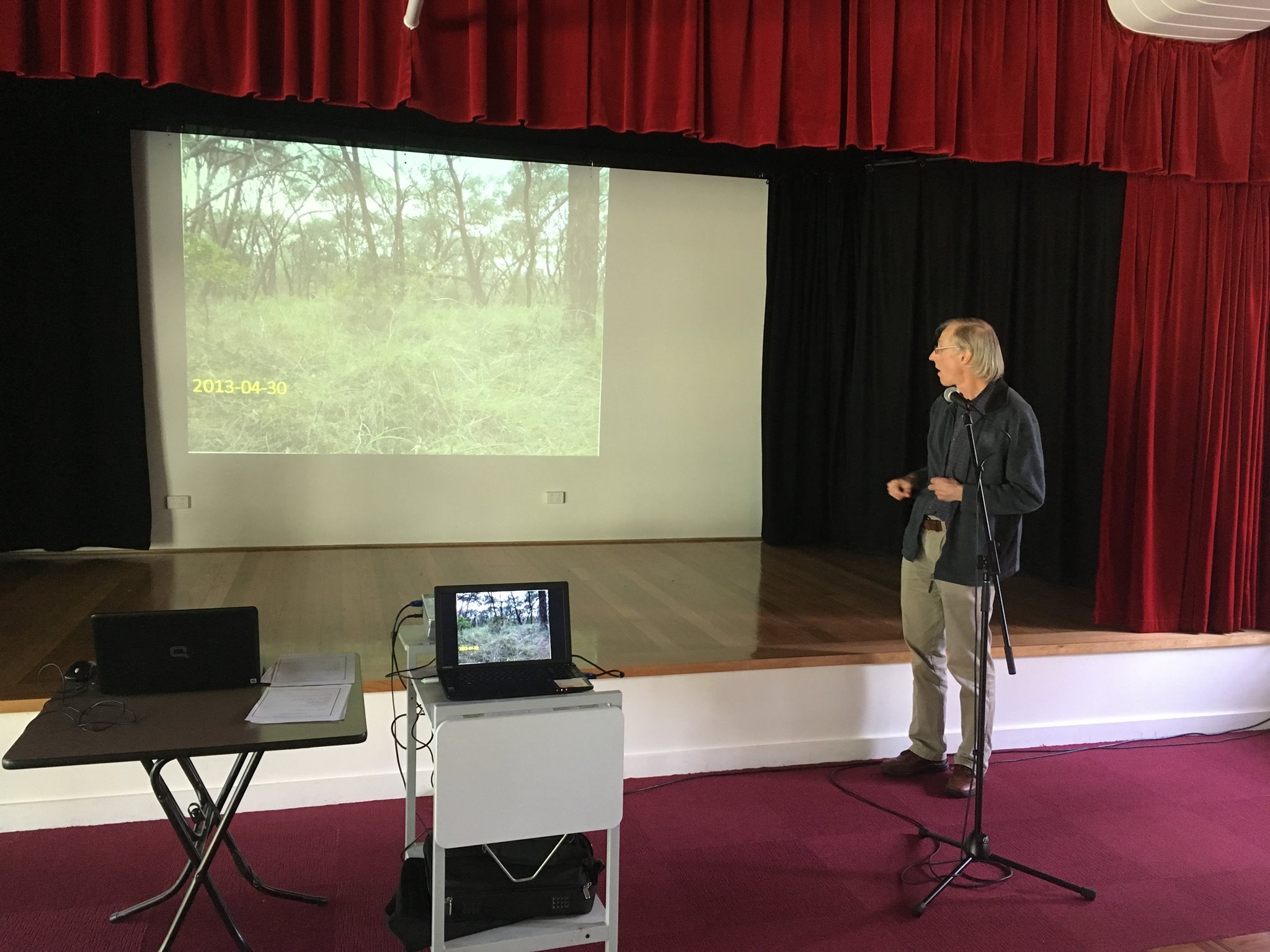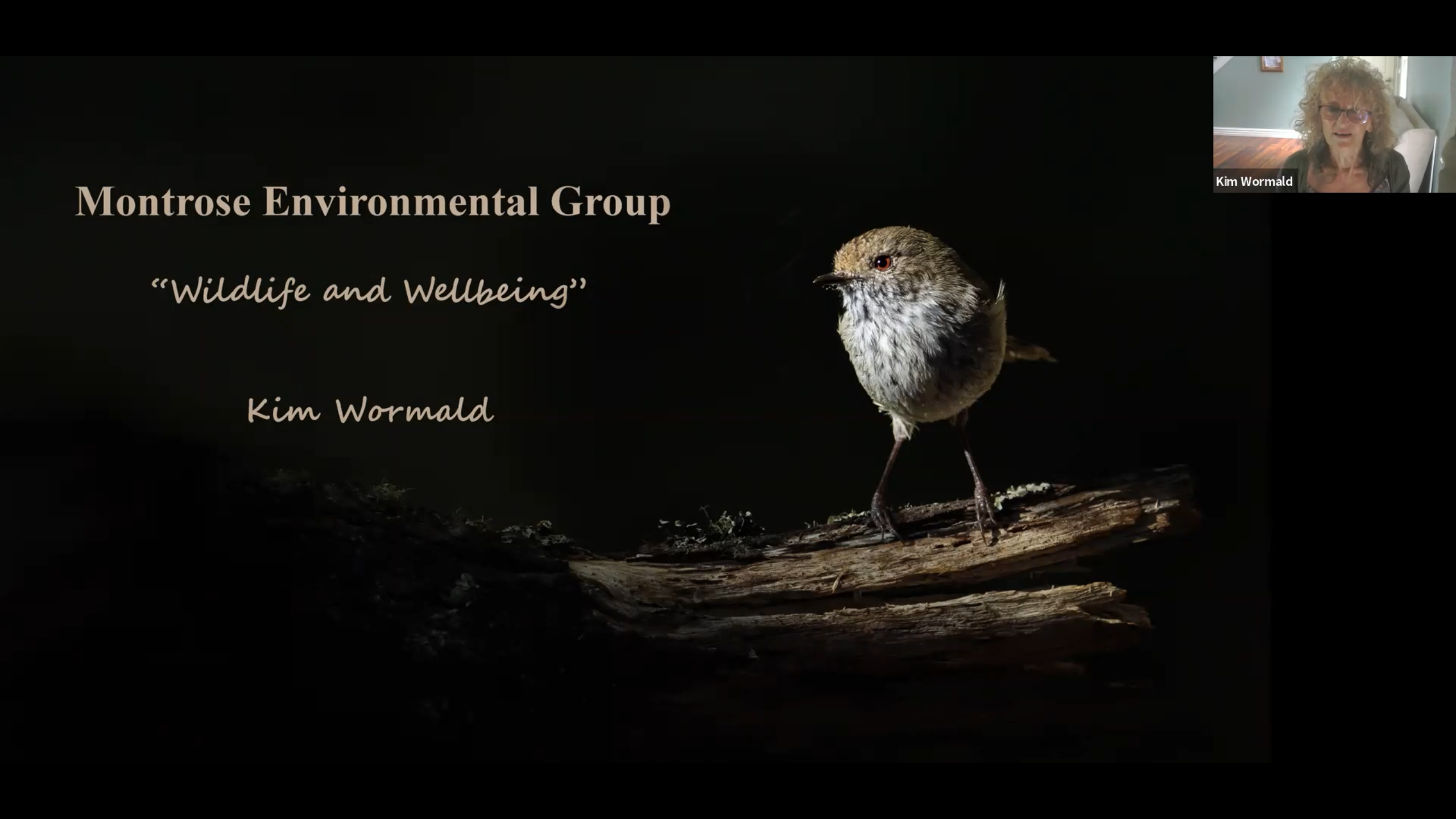 ❮
❯
⏸︎
See also