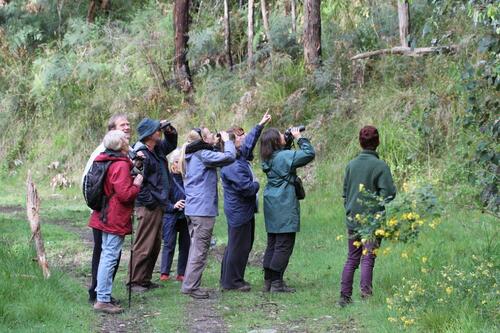 Montrose is nestled in the foothills of the Dandenong Ranges in Victoria and is home to a wide variety of native plants and animals. The Montrose Environmental Group was formed in 1971 and continues to benefit the local environment by being actively involved in weed control and planting, education, creation of indigenous public gardens, and planning issues.
MEG is involved in a number of environmental activites, including:
Weed removal and revegetation working bees in the reserves and parks within Montrose and surrounding areas. These include monthly working bees undertaken by Friends of Bungalook Conservation Reserves and Friends of Heathfield Creek.
Informative ecological walks led by experts in their field for children and adults of all knowledge levels. These have recently included bird, orchid and fire ecology walks.
Engaging and informative expert speakers for school children and the general public
Sustained opposition to the proposed expansion of the Montrose Quarry
Maintaining the indigenous garden in the Kevin and Jill Heinze People's Garden
Working with the Shire of Yarra Ranges on planning issues, weed management and revegetation
Providing environmental advice and making submissions to government
Read more about what we do at Projects and Events.
For a list of similar environmental organisations, see Related websites.