Events
Yarra Ranges Environmental Event Series
Free webinars for residents
Saturday 14th November, 10 am
Presented by Geoff Williams (Australian Platypus Conservancy)
The platypus is a popular Australian icon yet very little is known about how this unique mammal is faring across Victoria. An important citizen science study is now using visual-survey methods to monitor platypus in the Yarra River and other waterways within the Yarra Ranges region and you can help play a key role in keeping track of this fascinating monotreme.

Australian Platypus Conservancy biologist Geoff Williams will be presenting this webinar about the amazing platypus and he will discuss how to look for platypus and help monitor local populations.
Regular MEG Events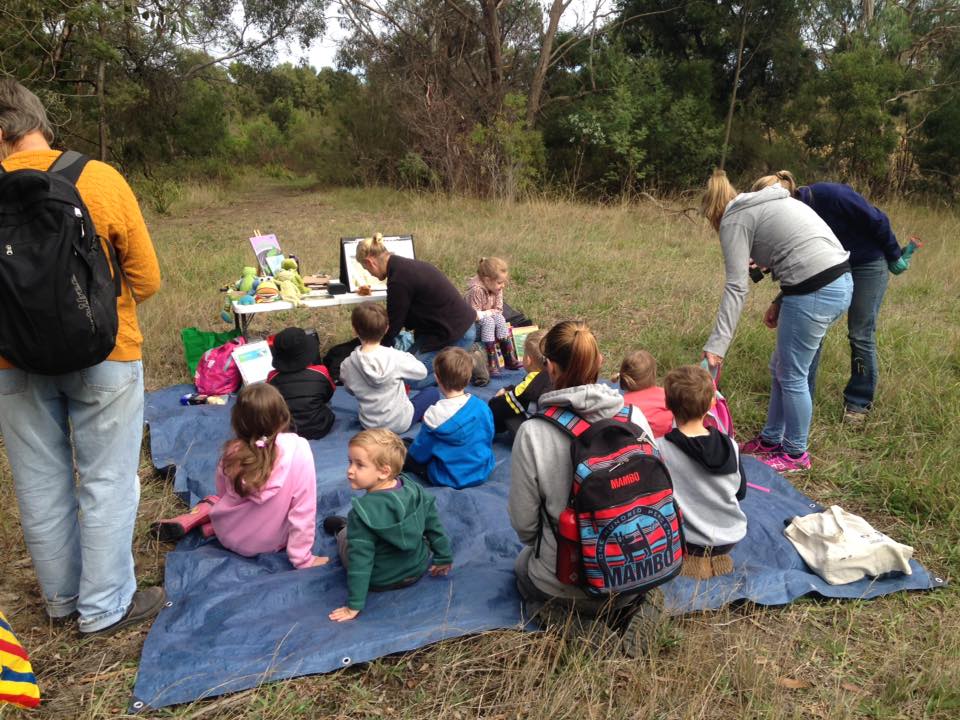 Leap Into Nature
Montrose Environmental Group continues to collaborate with Leap Into Nature to run sessions for young children (typically 2-5 years). These activities include bush walking, bird watching, and frog hunting. They are a fun and accessible opportunity for kids to discover the environment around them and learn about nature. Information about upcoming Leap Into Nature events can be found on their website, or by becoming a MEG member.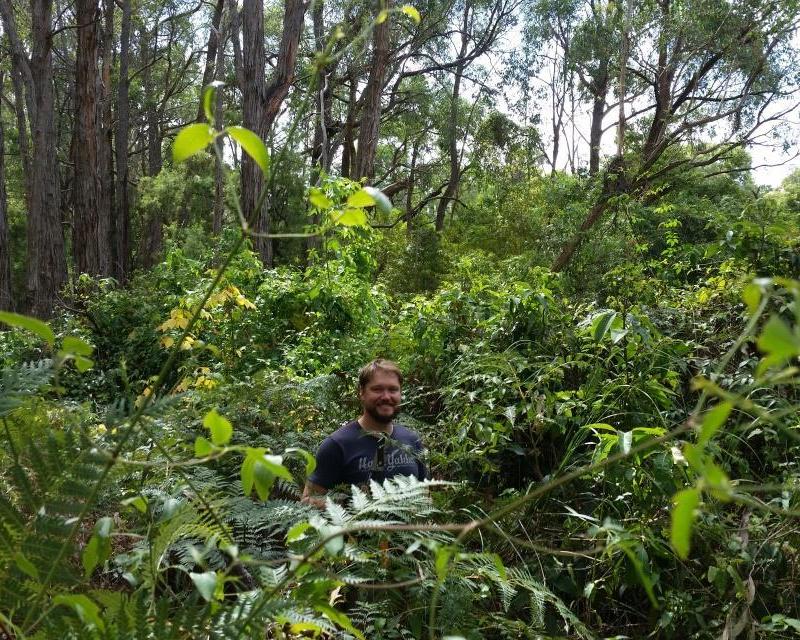 Brickworks Reserve working bees
Montrose Brickworks Flora Reserve is a suburban reserve at the corner of Cambridge and Montrose Roads (map). The Montrose Brickworks closed in the mid 1950s, and the site, originally called Tapscott/Milbourne Flora Reserve, was gradually revegetated with valuable native bush including many wildflowers.
Originally in response to concerns about Sweet Pittosporum and other woody weeds, the first MEG working bee at the Brickworks Reserve was held in 2018, and now several working bees are held every year. These include weeding, ecological monitoring, a nature walk, litter collection, and morning tea.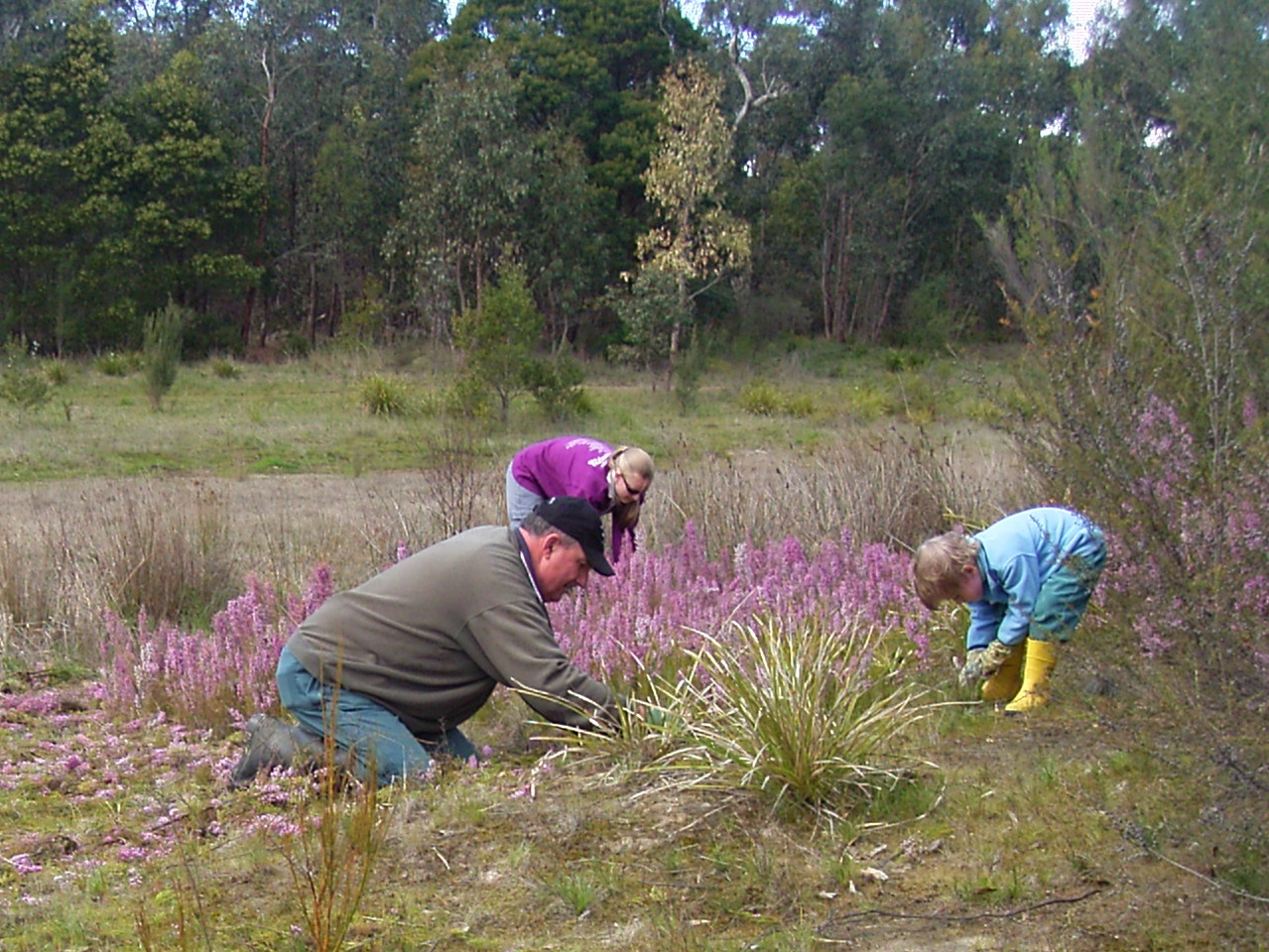 Friends of Bungalook Conservation Reserves
The monthly working bee at Bungalook Conservation Reserves in Kilsyth South is held at 9:30 am on the 2nd Saturday of the month (except January). The meeting place is at the end of Ormond Place, Kilsyth (map). The morning usually consists of an informative walk, weed removal, litter collection and morning tea. Photos from working bees are regularly posted on Facebook.
Contact Graeme Lorimer for details on 0403 229 862 or email graeme@meg.org.au.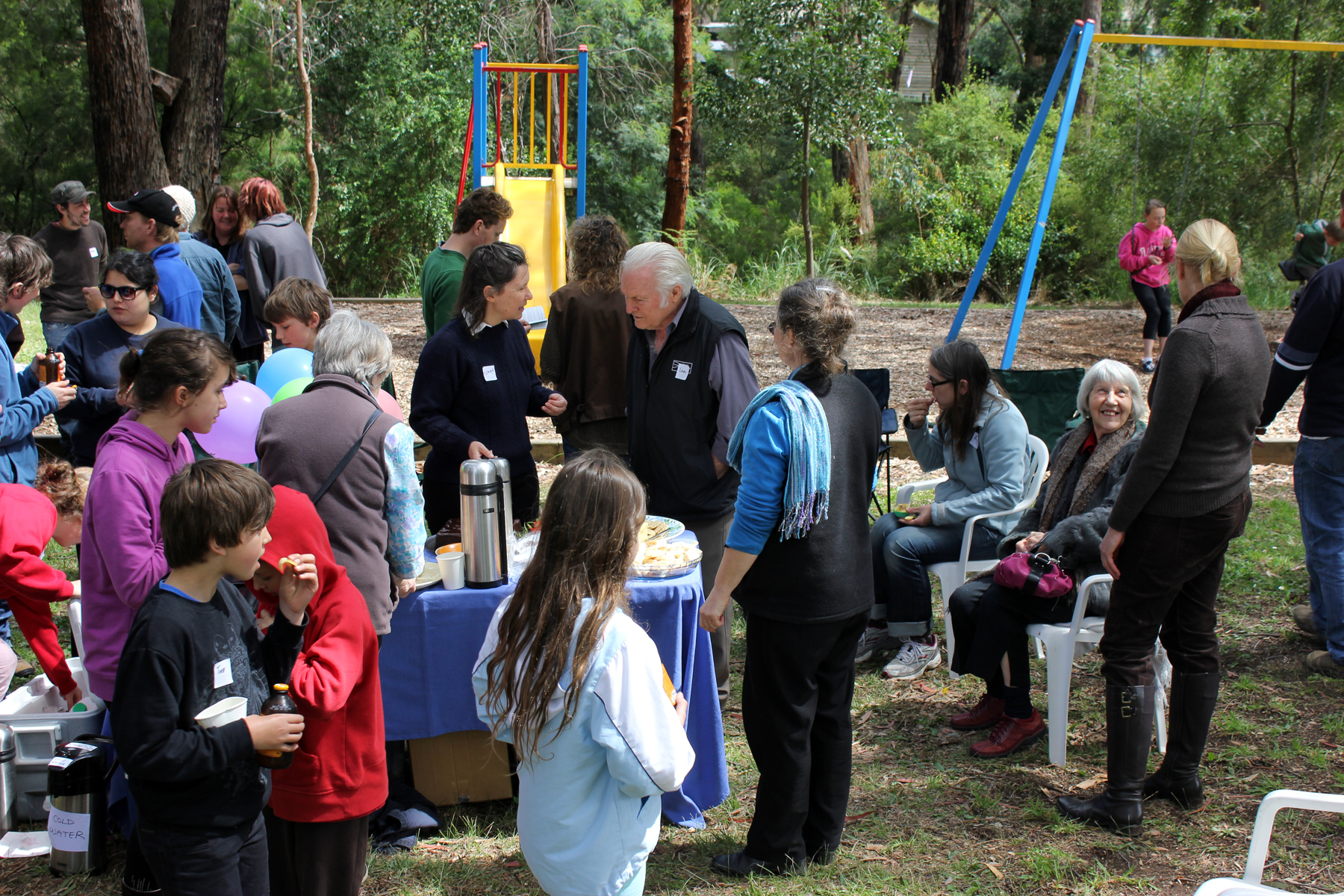 Friends of Heathfield Creek
The monthly working bee at Heathfield Creek is on the last Sunday of the month (except December and January). Meet on Belvedere Drive near the corner of Richards Road, Montrose (map). It runs from 10 am to approximately 12 noon and is followed by a delicious morning tea.
Contact Claire Thomas on 9728 2290 or clairthomas63@bigpond.com.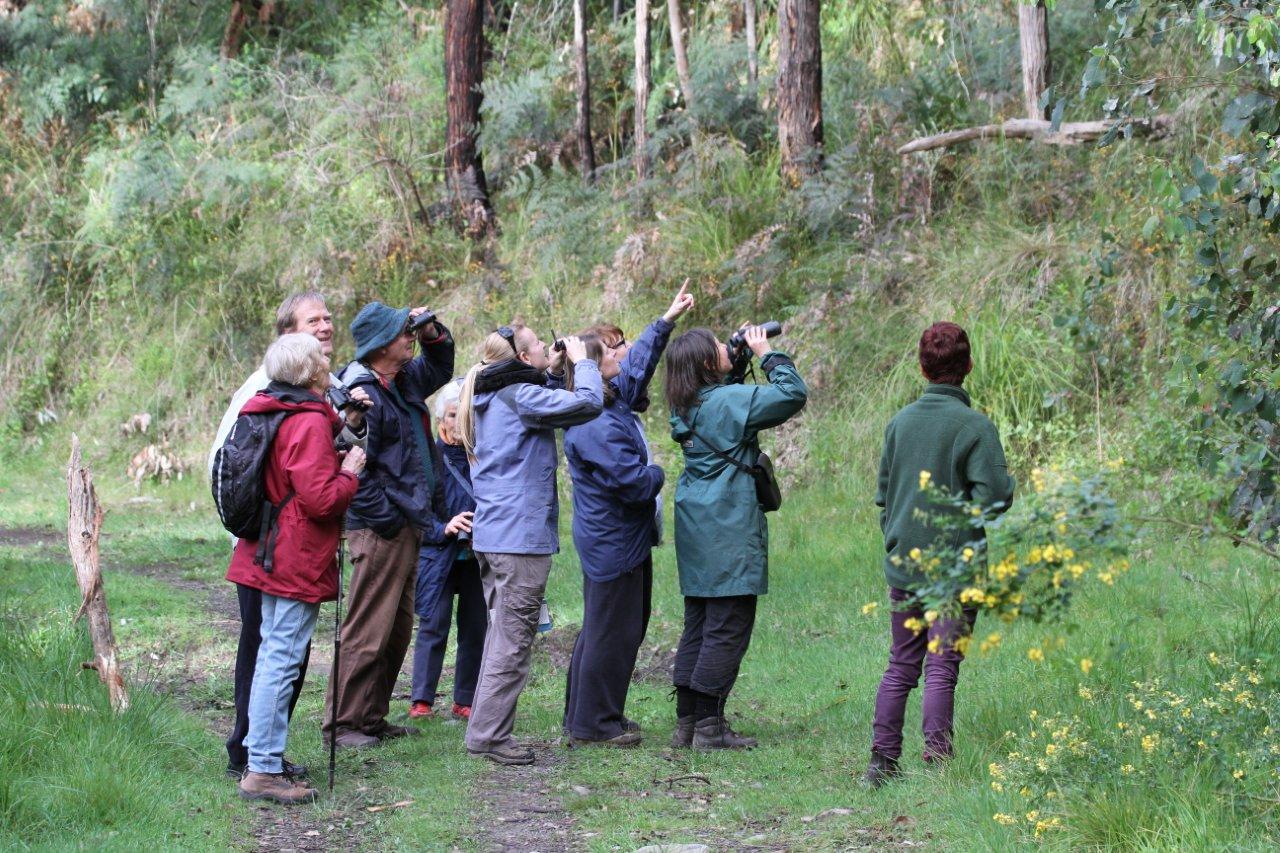 Spring Bird Walk
Each year MEG conducts a Spring Bird Walk. The guided tour is held by a bird expert who is very familiar with the local environment. The tour provides in depth information and tips to increase your own knowledge. To hear details for the next Spring Bird Walk, become a member and you will be notified in the Spinulosa newsletter. Alternatively, contact us for details.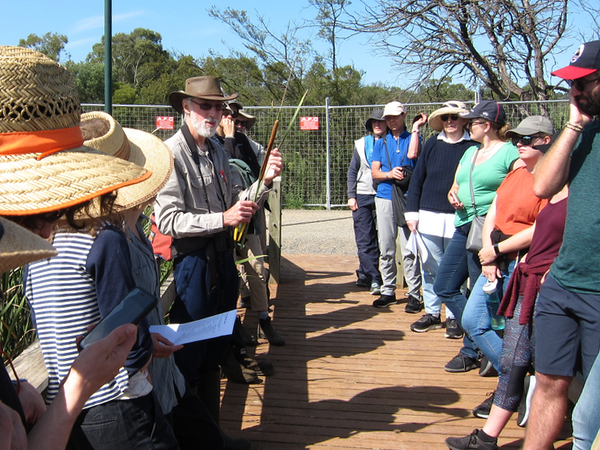 Informative Bushwalks
Bushwalks led by knowledgeable people are held to involve and engage the community and to pass on knowledge of our wonderful environment. The walks have previously targeted particular ecological events such as the recovery of vegetation after a fire and spring wildflower displays. Become a member to be notified of upcoming bushwalks.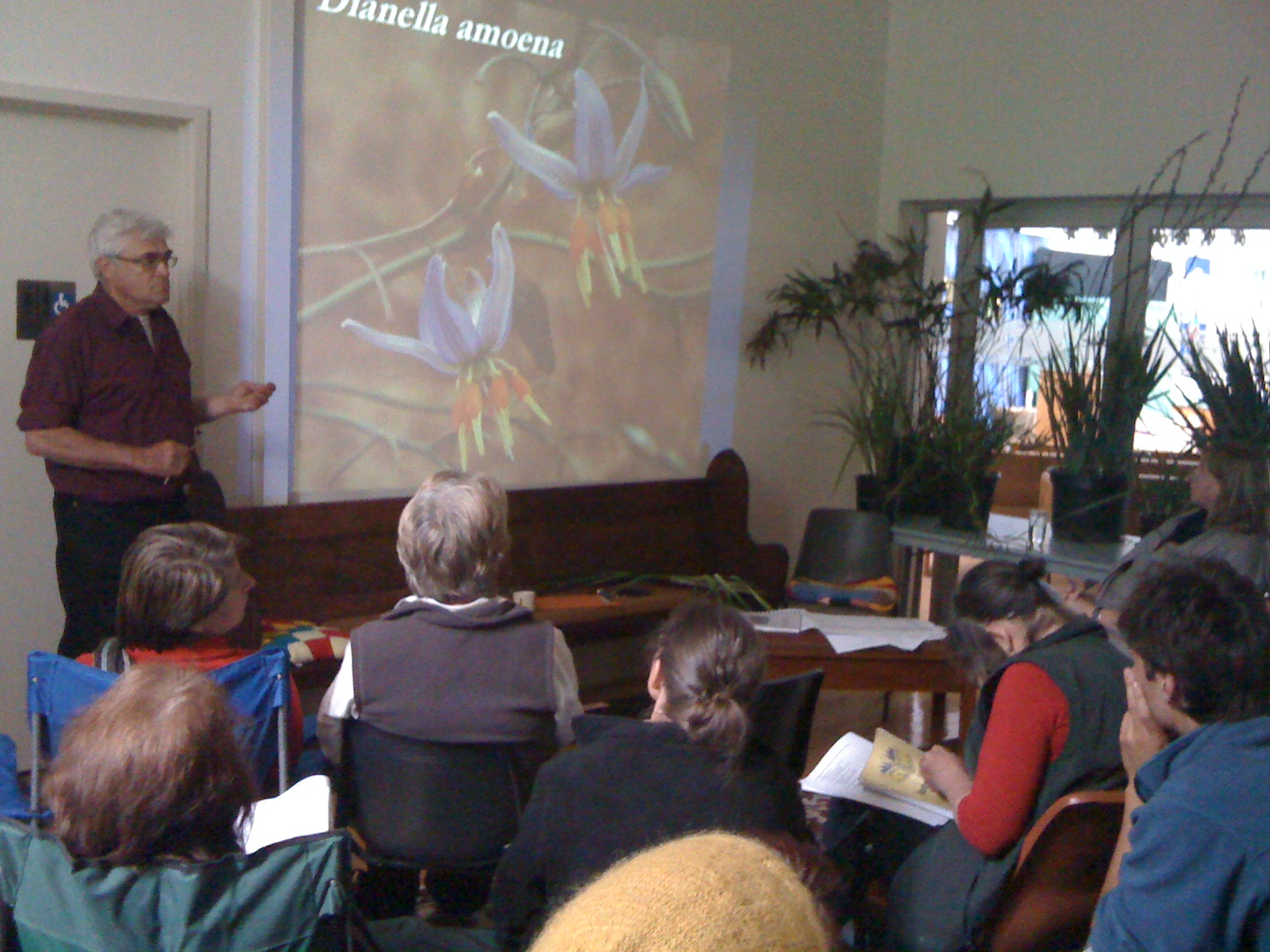 Presentations
Presentations on interesting environmental topics are given throughout the year. They are varied in their content and have recently included topics such as fire ecology, the taxonomy of Flax-lily (Dianella) species, creating habitat gardens, interactive wildlife presentations targeted at children, and the wonderful world of bats.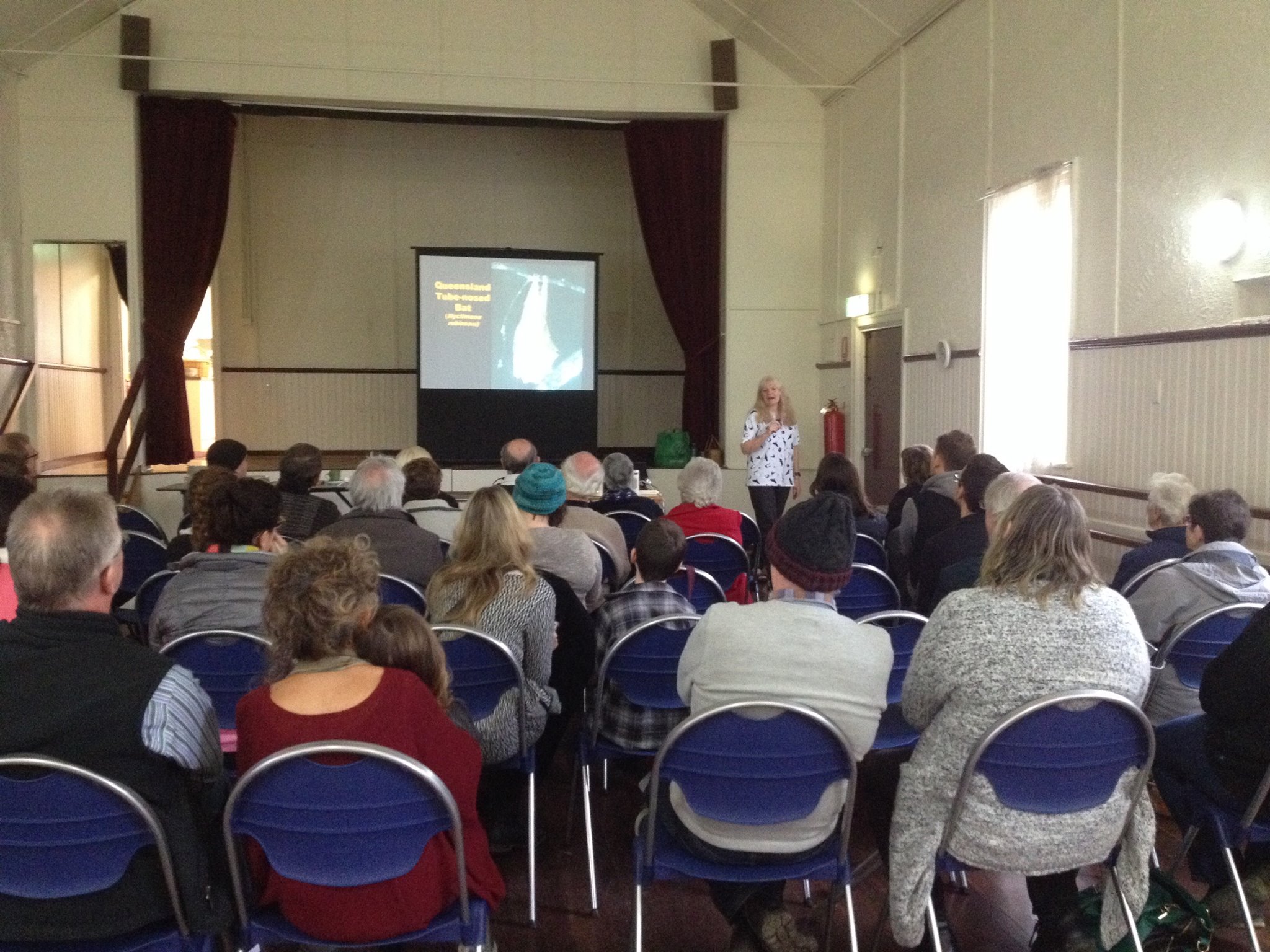 Annual General Meeting
Each year MEG holds an AGM which includes a presentation from an environmental expert, and a tasty lunch. The event is usually held in August. In recent years the AGM has been held in the Montrose Town Hall, the costs of which are covered by Councillor Len Cox of the Yarra Ranges Council. A gold coin donation covers the entry fee, and the pre-booked lunch costs about $10. The Spinulosa newsletter following each AGM includes an overview of the presentation as well as a summary of MEG's activities over the past year and the Treasurer's report.
The 2019 AGM included a presentation from ecologist Dr Ella Kelly about the impact of cane toads on threatened quolls.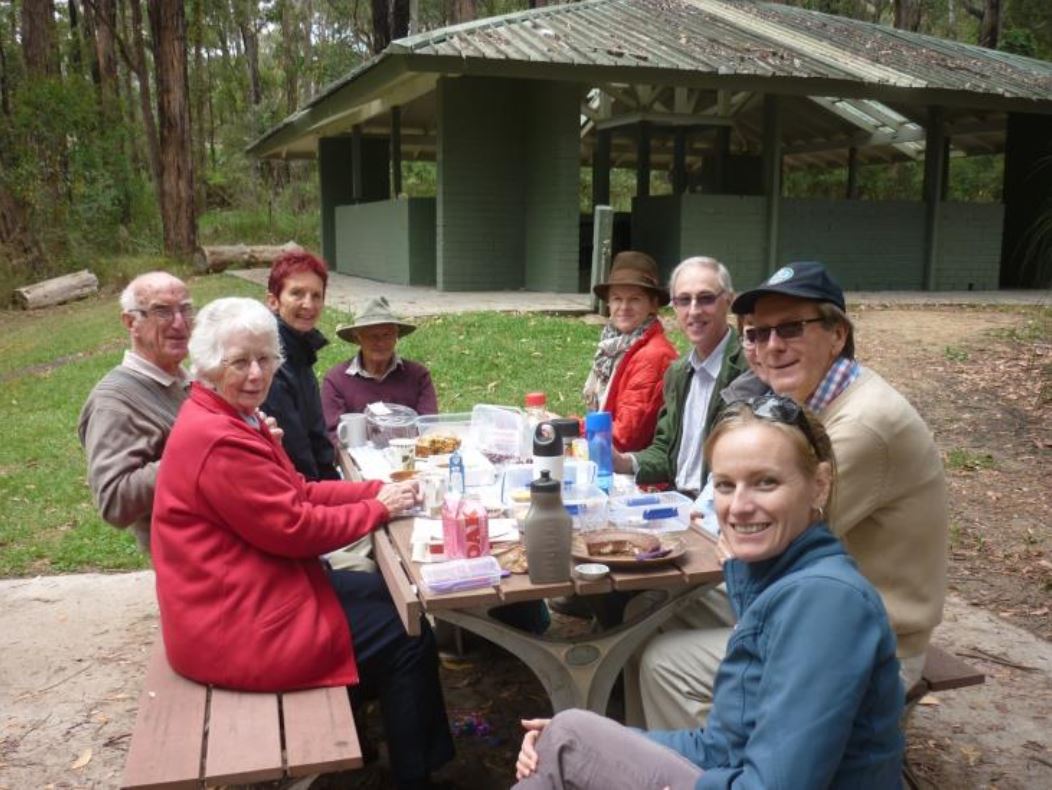 Christmas Picnic
Each December the MEG committee and its members are invited to a Christmas picnic for a relaxing afternoon of eating and friendly chit-chat. The picnic is usually held in Montrose or a surrounding suburb, and will be advertised in the preceding Spinulosa with the date and time.
Previous locations for the picnic include Kalorama Park (2018) and Warrien Reserve (2019).